Today, in almost every corner of the earth you will find a restaurant or a road-side food stall selling Hakka specialities. The moment you hear the word Hakka, you connect it with Chinese and Chinese cooking. Rightly so!  But what exactly is Hakka?
The story goes back to a group of Chinese who left their hometown, centuries ago, in search of a better life.  Hakka is pronounced Kejia in Mandarin.  And, what does Kejia mean? 'Guest people'. It is the name this Chinese community acquired because of their wandering and because they had no place to call their home.
Over the years, in spite of many trials, they travelled far, from Central to Southern China, to several Asian states and slowly spread across the globe taking their unique Hakka culture, especially their cuisine, with them. Their traditional recipes vary depending on where the migrants came from, their   taste and the local ingredients available. Indo-Chinese for example is a speciality with Indian chefs!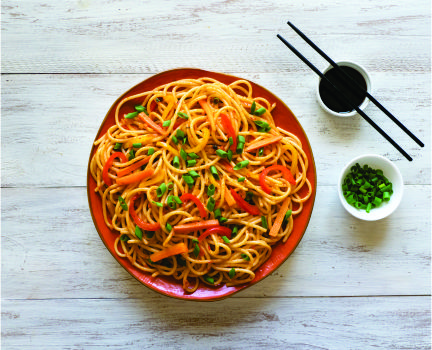 Indo-Chinese is a blend of traditional Chinese, with Indian spice and oil. Then there's corn starch, ginger, garlic and plenty of chillies, soy sauce and more soy sauce! Some of the dishes are so unique, you won't even find them in China. Take Hakka noodles; noodles cooked with garlic, ginger, chillies, shredded cabbage, carrots, spring onions and other vegetables! Or Gobi Manchurian; Gobi or cauliflower cooked in a thick Manchurian sauce.
The utensils used are similar to the ones used to cook regular Chinese dishes; woks, steamers (metal, bamboo baskets), etc. The ingredients too; sauces, pickled vegetables, stock, soy beans, sweet corn, steamed rice, tofu, etc., are all an integral part of Chinese cooking.
Some of the all-time favourite Hakka foods are Stuffed Tofu, Yam Abacus, and flavoursome Lei Cha- a traditional rice dish soaked in tea soup.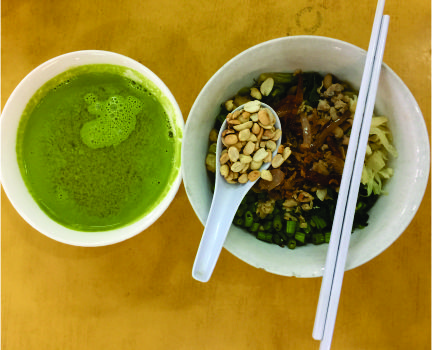 Although a far cry from what is actually served to you in China, Chinese Hakka cuisine, with its fried rice, soupy noodles, thick saucy gravies, spices and more, is here to stay.